***ATTENTION aux résumés des suites***
GF
*Nightfall de Jake Halpern et Peter Kujawinski, le 6
Les habitants se préparent à abandonner leurs maisons, mais Marine, Kana et Liam ne croient pas aux légendes de leurs parents. Ils décident de rester dans le village.
Alors que la Nuit les enveloppe, ils découvrent avec horreur qu'ils n'auraient vraiment pas dû...
*La rencontre du dernier espoir de Kelley York, le 6
Durant dix-huit ans, Vincent n'a cessé d'être trimballé de foyer en foyer. Quand Maggie le recueille, il pense avoir enfin trouvé son refuge. Mais il se trompe, une fois de plus. Brisé, Vince consulte Suicide Watch, un forum destiné à ceux qui songent à la mort. Il y rencontre Casper, tentée d'abandonner son combat contre le cancer, et le très discret Adam, qui se croit insignifiant.
Vince va devoir faire un choix : vivre et affronter ses sentiments ou mourir sans savoir s'il aurait pu, un jour, goûter au bonheur.
*Les Doldrums, tome 1 de Nicolas Gannon, le 20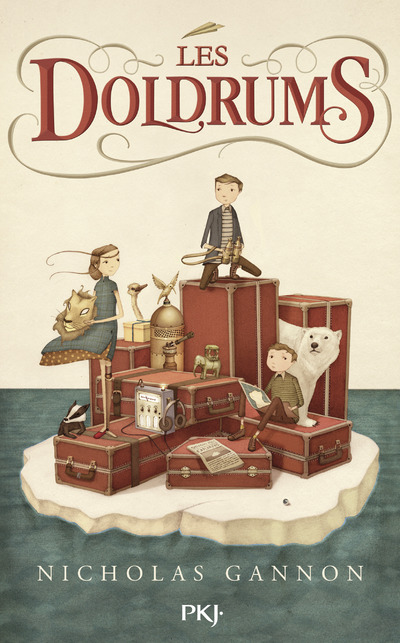 Archer Helmsley rêve d'aventure. Il ferait n'importe quoi pour quitter le 375 Willow Street, la maison pleine d'objets bizarres et d'animaux empaillés collectionnés par ses grands-parents, de célèbres explorateurs. Alors, quand il apprend dans la Gazette des Doldrums qu'ils ont disparu en Antarctique et dérivent sur un iceberg, Archer n'a plus qu'une idée en tête : les retrouver.
Avec ses amis Adélaïde Belmont, ancien petit rat de l'Opéra à la jambe de bois (la légende dit qu'elle se serait battue contre un crocodile), et Oliver Glub, le cerveau un peu tête en l'air de la bande, ils ont un plan… Mais rien ne va se passer comme prévu.
*Magisterium, tome 3 : La clé de bronze de Cassandra Clare et Holly Black, le 20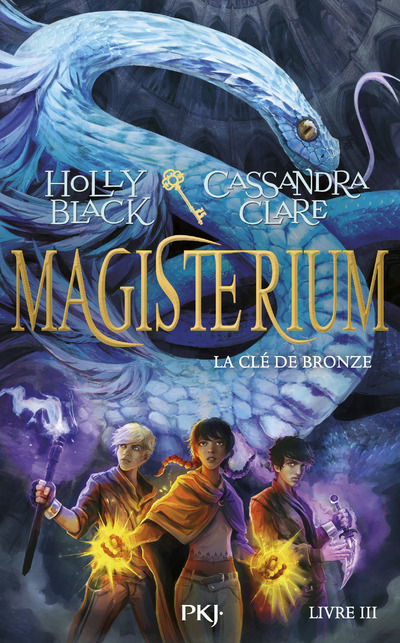 Au Magisterium, sous la protection des mages, Callum et ses amis pensaient être en sécurité. Mais le chaos et la peur refont brutalement surface quand une élève trouve la mort dans d'horribles circonstances… Callum, Tamara et Aaron n'ont plus le choix : ils doivent se lancer aux trousses du dangereux tueur, au péril de leur vie.
POCHES
*The Book of Ivy, tome 2 : The revolution of Ivy d'Amy Engel, le 6
Au-delà de la barrière, l'hiver approche. Il va me falloir trouver des vivres, un abri. Et des alliés. Mais je dois aussi faire un choix : oublier ma vie d'avant, me venger de ceux qui m'ont trahie... ou mener la révolution ?
Je ne suis plus une Westfall ni une Lattimer. Simplement Ivy. Et je suis enfin libre.
*Tugdual, tome 3 : d'Anne Plichota et Cendrine Wolf, le 6
Pour Zoé, Tugdual et Mortimer, l'heure est aux révélations et aux choix impossibles... Et quand Zoé disparaît, les deux garçons voient le temps s'accélérer.
Mais ils ne sont pas les seuls à être en danger : Édéfia affronte des ennemis redoutables ! Oksa va devoir s'en mêler. Pour les deux mondes, il s'agit de la dernière chance...